@RoobCSN: Jason Avant told me the 22-yard 4th-down conversion with 16 seconds left is not in the playbook. Nick Foles made it up on the spot.
@SheilKapadia: Andy Reid says Nick Foles made the call on the final play, a game-winning touchdown to Jeremy Maclin
We are witnessing the future here folks. We no longer have to draft a QB with our top 5 pick. This thread will be used to keep track of his progression. So 5 years from now, when he has won the city of Philadelphia its first 3 Super Bowl Championships, we can look back and say "Wow, look how far Nicky Foles has come
."
Today was the beginning of the legend. Down in the fourth quarter, leads the team back to a last second win. We have rarely seen QB play like that, and I think we will be seeing alot more of it for the next 15 years.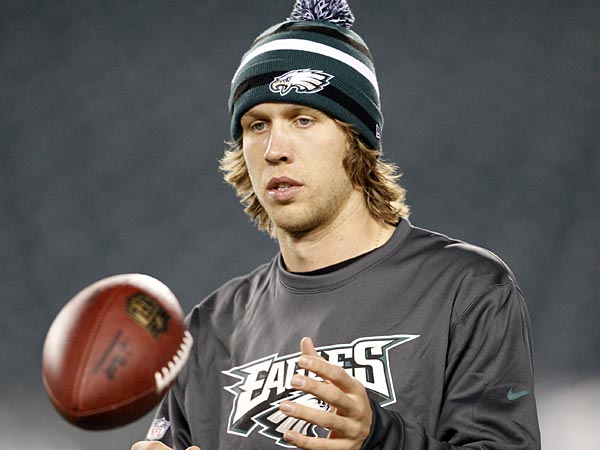 2012 (Rookie Year): *Still in progress*